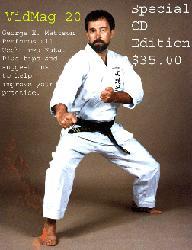 EXECUTIVE BOARD MEMBER/CHAIRMAN: MASTER GEORGE E. MATTSON
Uechi-ryu Grandmaster George E. Mattson is rightfully considered a martial arts pioneer and author. Leads the International Uechi-ryu Karate Federation.
First American to earn a Uechi-ryu Black Belt Certificate and known as the first American to bring Uechi-ryu from Okinawa to America.
---
Assistant to the CHAIRMAN: HENRY THOM
Master Henry Thom is a Hanshi 10th Dan in Uechi Ryu and has been Chairman of the IUKF Board of Advisors for many years. Master Thom joined the Mattson Academy in Boston in 1965 and tested and received his Shodan from Grand Master Mattson in March, 1967. He was ultimately tested and received his 10th Dan in 2019 from Grand Master George Mattson.
Along with Uechi Ryu, Master Thom studied Hung Gar Kung Fu and Northern Shaolin Kung Fu for a few years while he was young. He has also studied some Jujitsu. He encourages his students to "look outside of the box" to see how they can improve their practice of Uechi Ryu.
Master Thom was a graduate of Northeastern University in Boston and is a retired Civil Engineer registered in three States. He resides in Orange County, CA. and can be reached at henrythom@hotmail.com
---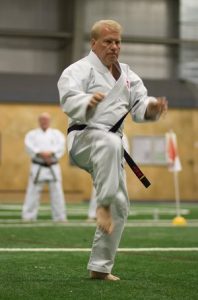 EXECUTIVE BOARD MEMBER/PRESIDENT/TREASURER: DAVID BERNDT
David Berndt has been practicing Martial Arts since 1965, starting in Isshin-Ryu. He currently holds the rank of Shichi-Dan and the Titles of Shihan and Kyoshi, awarded by his direct Sensei, Grand Master George E. Mattson, and IUKF.
He also holds Dan rank in Isshin-Ryu and Gushi-No Kobudo. He had been the Treasurer of IUKF for 8 years and a Director.
---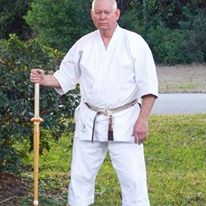 Assistant to the PRESIDENT: SHIHAN TOM BENTLEY
Tom Bentley serves as the Assistant to the President of the South China Martial Arts Alliance. Sensei Bentley holds dan rankings in karate, ju-jutsu and kobudo. He currently holds the rank of hachidan and has been awarded the titles of Shihan and Hanshi.
---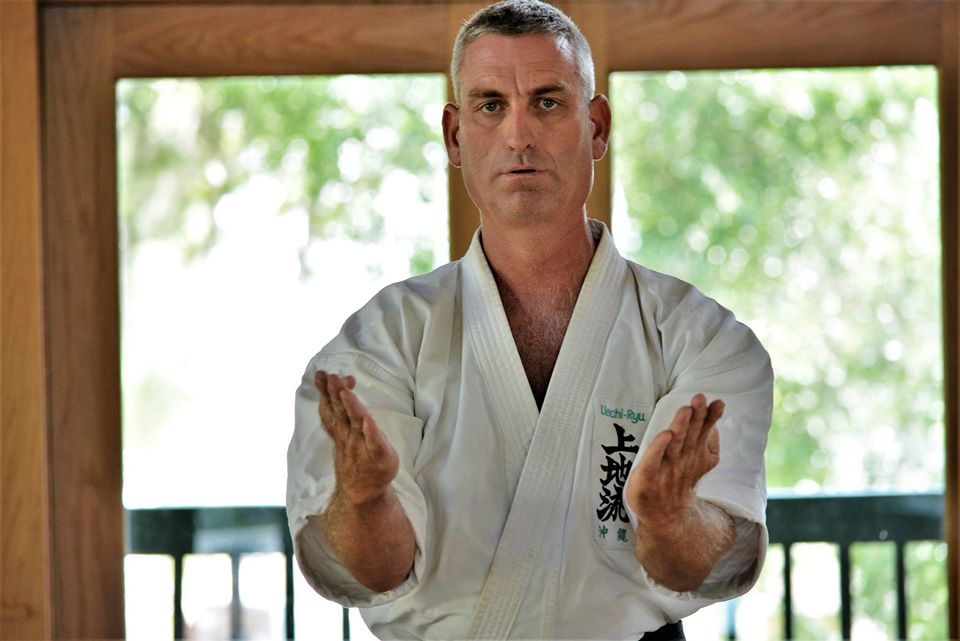 EXECUTIVE BOARD MEMBER/VICE PRESIDENT: TIMOTHY DANDO
Tim has directly trained under Grand Master George E. Mattson, continually for the past 15 years in Mount Dora, Florida. Owns and operates The Mattson Karate Academy, under Sensei Mattson, teaching children and adults Uechi-Ryu karate.
He has studied and trained Martial Arts for almost 30 years including Shito-Ryu, Tai Chi, Tang So Do, Hung-fut Pia Kung Fu and Traditional Lion Dancing. Current training and expertise also includes Okinawan & Chinese Weapons and Aiki Jo.
---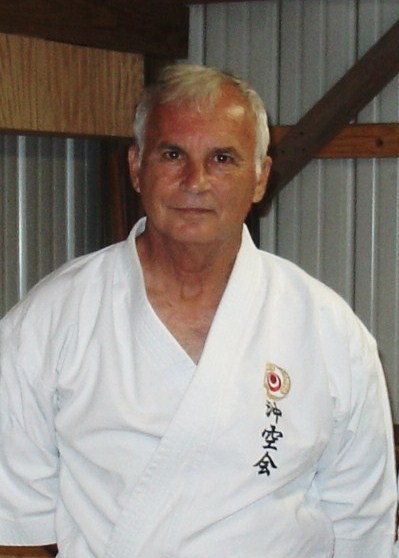 DIRECTOR: JOE GUIDRY
Sensei Joe Guidry retired from GTE as a Circuit Design Engineer and Senior Administrator in Special Services. He was also a member of the U.S. Marine Corp.
He began his study of Uechi-Ryu in 1966. His current rank is Hachi Dan. He also holds Dan rank in Gushi-no Kobudo and Ryukyu kobudo. Joe has served on numerous Black Belt test boards, trained in Okinawa and a presenter in various martial arts clinics.
---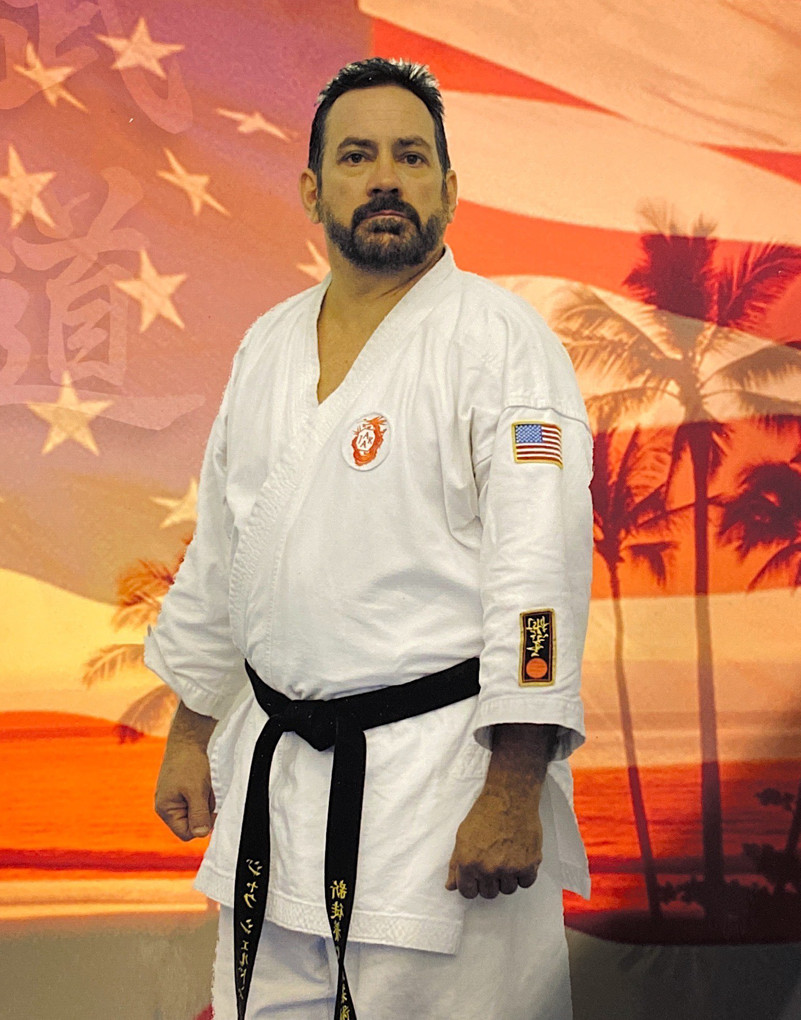 DIRECTOR: JACK M. SHELDON
4th degree black belt Shinto Yoshin Ryu, trained and taught Martial arts for over 35 years. 2004 international instructor of the year.
Has trained in Uechi-ryu Karate Do, Kuntao Silat, Brazilian Jiu Jitsu, Shinto Yoshin Ryu.
Promotes tradition, loyalty, and excellence while attending numerous seminars throughout the United States.
---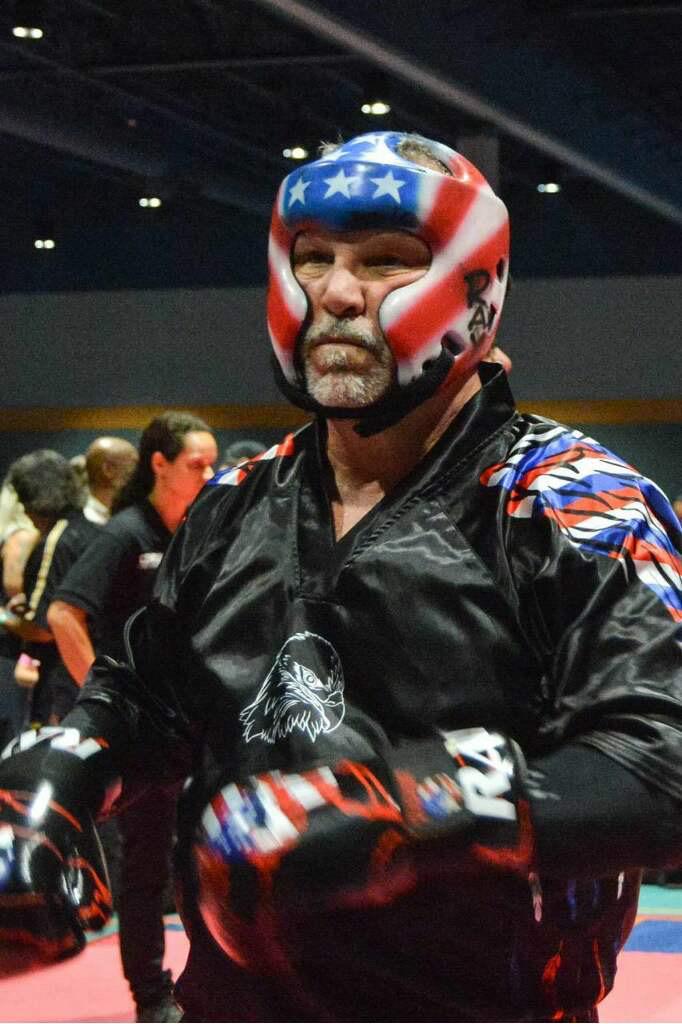 DIRECTOR: SHIHAN RAY BRYANT
Shihan Ray Bryant is a 6th degree in Karate Shito Ryu. He has an impresive academy with several students and 3 locations, with more than 40 years of experience in teaching Martial Arts.
Bryant and his students travel around the world to compete, having excellent results in each championship. He is ISKA US Director and Team Coach.
He also owns a company that manufactures sporting goods for martial arts called Natural Born Fighter.
---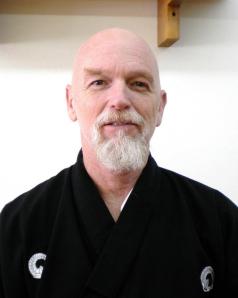 DIRECTOR: SENSEI BOB ELDER
Bob Elder has been involved in the martial arts most of his life. Sensei Elder is a Shodan in Isshinryu Karate, and trained under Sensei Bob Bremer. He is also a 5th Dan in Zen Nihon Batto Do Renmei; 7th Dan Zen Nihon Toyama Ryu Iiado and 5th Dan Seizankai. Sensei Elder was the owner of the East Coast Martial Arts Supply Co. in Orlando, which he started in 1979. After 30+ years in business, and known in over 50 countries, Bob decided to retire and teach his students privately. Bob hosts an annual sword show and competition in Orlando each October.
---
CENTRAL & SOUTH AMERICAN

REPRESENTATIVE: CECILIA SALBUCHI
Sensei Cecilia Salbuchi is a 4° Black Belt in Uechi Ryu Karate, and a 3° Black belt in Taira Ryu Seishinkan Kobudo.
Also is a board member at the Argentinian Federation of Karate and Kobudo (FAKKO) and she leads her own Martial Arts Academy in Buenos Aires
---