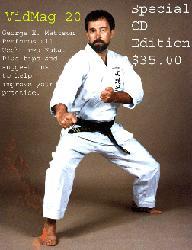 EXECUTIVE BOARD MEMBER/CHAIRMAN: MASTER GEORGE E. MATTSON
Uechi-ryu Grandmaster George E. Mattson is rightfully considered a martial arts pioneer and author. Leads the International Uechi-ryu Karate Federation.
First American to earn a Uechi-ryu Black Belt Certificate and known as the first American to bring Uechi-ryu from Okinawa to America.
---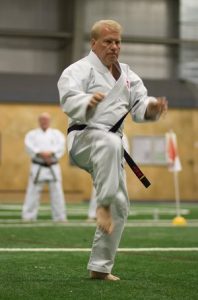 EXECUTIVE BOARD MEMBER/PRESIDENT/TREASURER: DAVID BERNDT
David Berndt has been practicing Martial Arts since 1965, starting in Isshin-Ryu. He currently holds the rank of Shichi-Dan and the Titles of Shihan and Kyoshi, awarded by his direct Sensei, Grand Master George E. Mattson, and IUKF.
He also holds Dan rank in Isshin-Ryu and Gushi-No Kobudo. He had been the Treasurer of IUKF for 8 years and a Director.
---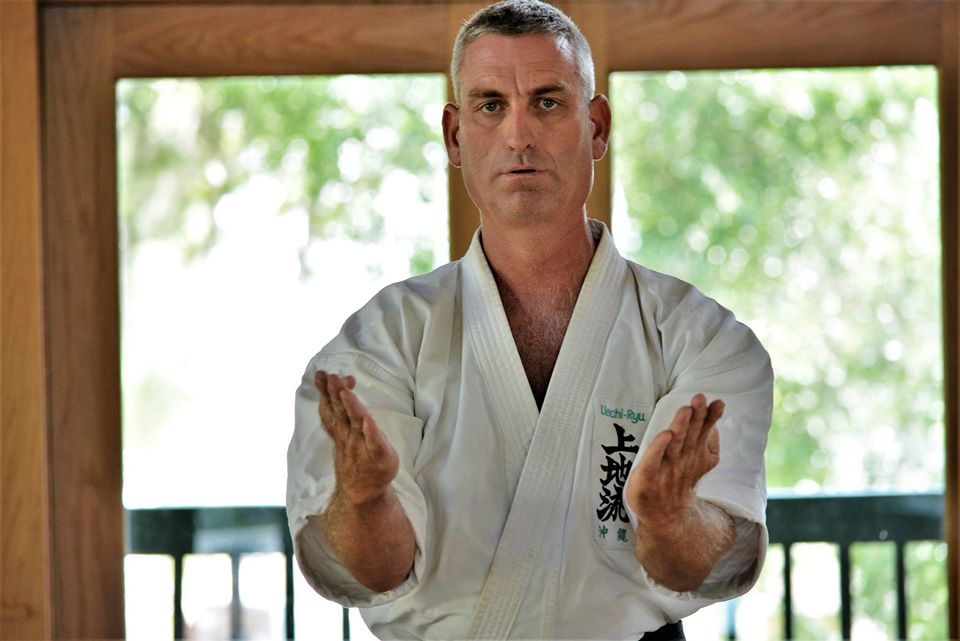 ADVISOR: TIMOTHY DANDO
Tim has directly trained under Grand Master George E. Mattson, continually for the past 15 years in Mount Dora, Florida. Owns and operates The Mattson Karate Academy, under Sensei Mattson, teaching children and adults Uechi-Ryu karate.
He has studied and trained Martial Arts for almost 30 years including Shito-Ryu, Tai Chi, Tang So Do, Hung-fut Pia Kung Fu and Traditional Lion Dancing. Current training and expertise also includes Okinawan & Chinese Weapons and Aiki Jo.
---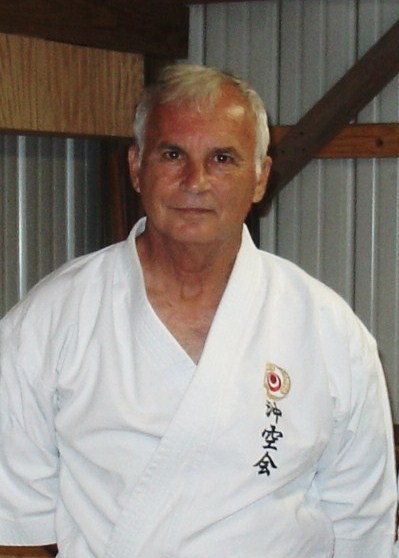 ADVISOR: JOE GUIDRY
Sensei Joe Guidry retired from GTE as a Circuit Design Engineer and Senior Administrator in Special Services. He was also a member of the U.S. Marine Corp.
He began his study of Uechi-Ryu in 1966. His current rank is Hachi Dan. He also holds Dan rank in Gushi-no Kobudo and Ryukyu kobudo. Joe has served on numerous Black Belt test boards, trained in Okinawa and a presenter in various martial arts clinics.
---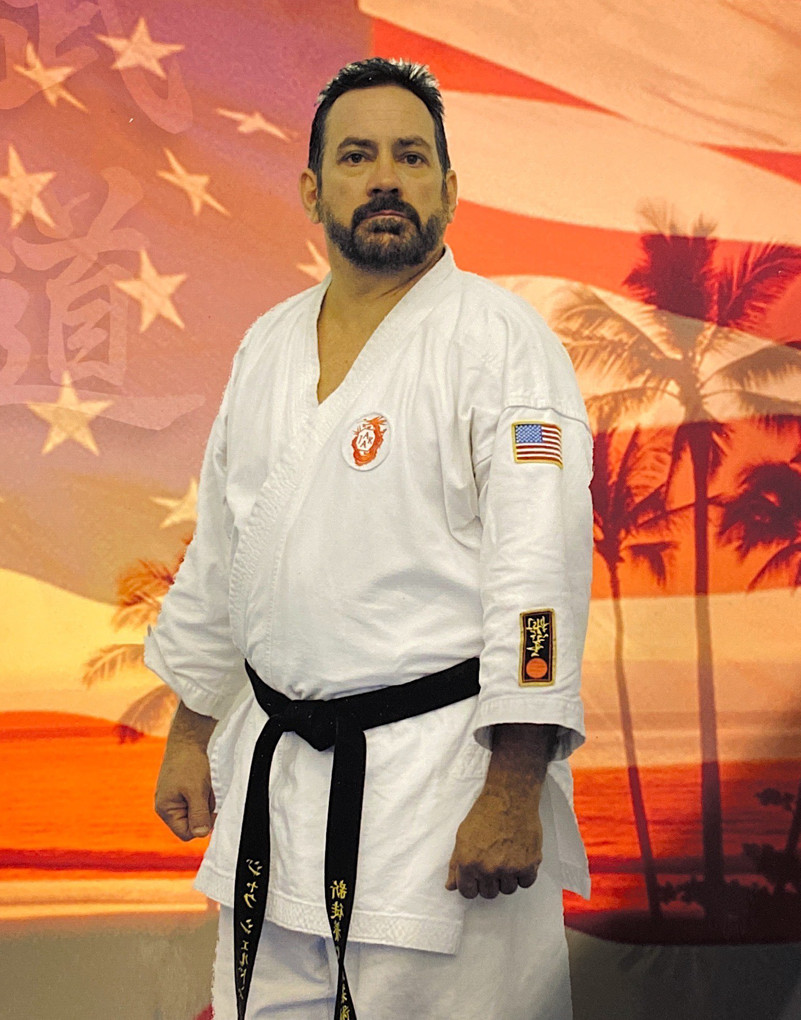 ADVISOR

: JACK M. SHELDON

4th degree black belt Shinto Yoshin Ryu, trained and taught Martial arts for over 35 years. 2004 international instructor of the year.

Has trained in Uechi-ryu Karate Do, Kuntao Silat, Brazilian Jiu Jitsu, Shinto Yoshin Ryu.

Promotes tradition, loyalty, and excellence while attending numerous seminars throughout the United States.
---
CENTRAL & SOUTH AMERICAN
REPRESENTATIVE: CECILIA SALBUCHI
Sensei Cecilia Salbuchi is a 5° Black Belt in Uechi Ryu Karate, and a 4° Black belt in Taira Ryu Seishinkan Kobudo.
She is a member of SPAD (www.spad.com.ar), an organization dedicated to the development of self-defense methods, and Kyusho Intenational.
Contact: csalbuchi@gmail.com – www.yoshukai-argentina.com
---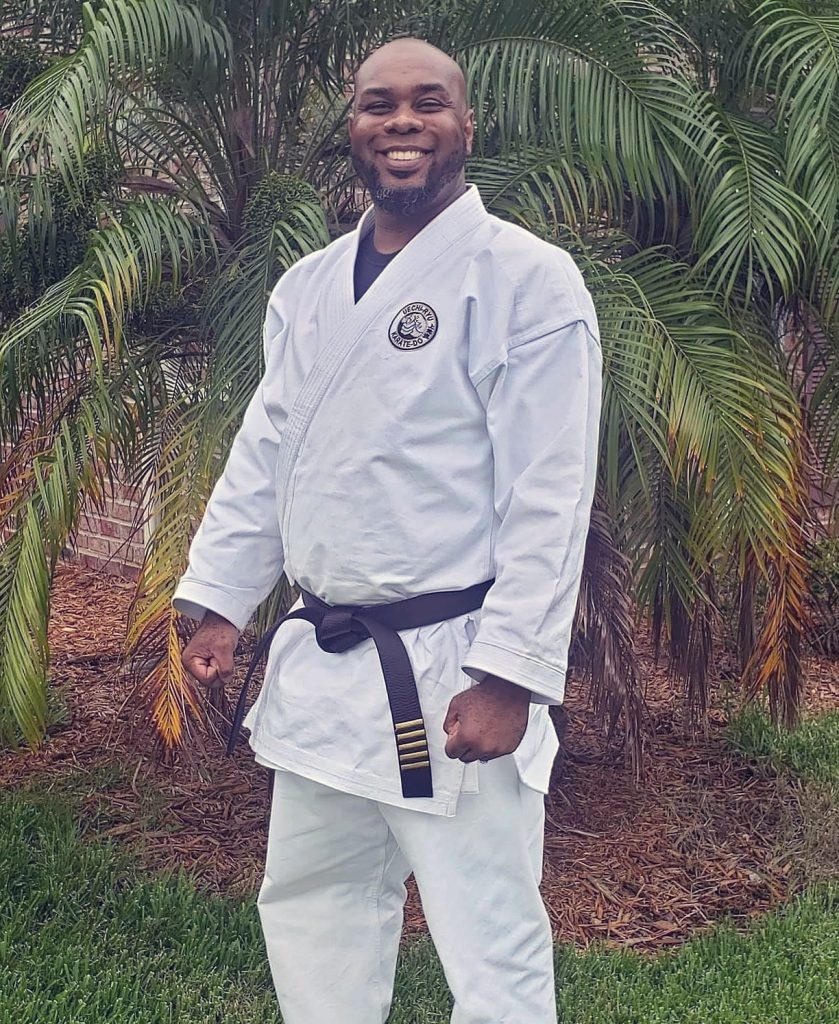 ADVISOR: ROBERT GOFF
Sensei Robert Goff has been practicing martial arts for over 25 years.  He is an 8th Degree Black Belt in FMA, and a 6th Degree Black Belt in Uechi Ryu Karate Do.  Sensei also holds a 2nd Dan ranking in Kobudo.  Sensei attends seminars throughout the year all around the United States, just to fellowship and build positive relationships with those who love the martial arts.  Sensei believes that martial arts begin and end with courtesy and respect.  Sensei has been the Head Instructor for Soaring Eagles Karate Club in Lakeland, Florida since 2007, and leads the Mentoring and Empowerment Through the Martial Arts (MEMA) in one of the local high schools here in Central Florida.  Contact: goffcrave@yahoo.com