EXECUTIVE BOARD MEMBER/CHAIRMAN: MASTER GEORGE E. MATTSON
Uechi-ryu Grandmaster George E. Mattson is rightfully considered a martial arts pioneer and author. Leads the International Uechi-ryu Karate Federation. First American to earn a Uechi-ryu Black Belt Certificate and known as the first American to bring Uechi-ryu from Okinawa to America.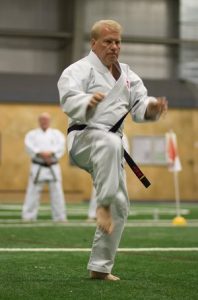 ---
EXECUTIVE BOARD MEMBER/PRESIDENT/TREASURER: DAVID BERNDT
David Berndt has been practicing Martial Arts since 1965, starting in Isshin-Ryu. He currently holds the rank of Shichi-Dan and the Titles of Shihan and Kyoshi, awarded by his direct Sensei, Grand Master George E. Mattson, and IUKF. He also holds Dan rank in Isshin-Ryu and Gushi-No Kobudo. He had been the Treasurer of IUKF for 8 years and a Director.
Assistant to the PRESIDENT: SHIHAN TOM BENTLEY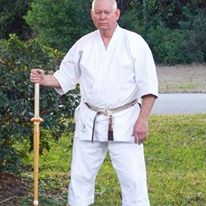 Tom Bentley serves as the Assistant to the President of the South China Martial Arts Alliance. Sensei Bentley holds dan rankings in karate, ju-jutsu and kobudo. He currently holds the rank of hachidan and has been awarded the titles of Shihan and Hanshi.